Our renovated shearing shed cellar door is due to open in 2021. Until this this time, we will not be taking any further wedding enquiries. Please join our waitlist to be able to secure our venue, only offered to a limited amount of couples.
The Moorabool Paddock will also be available for a selected amount of weddings, if you prefer a marquee style reception. 
Sign up below to join the waitlist for weddings with us in 2021 and beyond. 
A rustic winery wedding venue
Austin's is a 1,500-acre private property vineyard estate, located in the Moorabool Valley, Geelong.
Less than one hour from Melbourne and twenty minutes from Geelong, Austin's will provide your guests with beautiful vineyard vistas and expansive views of the charming valley.
An all-in-one venue allows you to have your ceremony, photography and reception all at the same location.  With two locations on-premise to choose from, you can hire the Moorabool Paddock or Barrel Hall depending on your style and needs.
So, whether you're looking for a stylish marquee wedding, rustic bohemian soiree or an intimate celebration in the Barrel Hall, we can help tailor our venue to suit your style.
sign up below to join our waitlist. A limited amount of weddings will be available in 2021.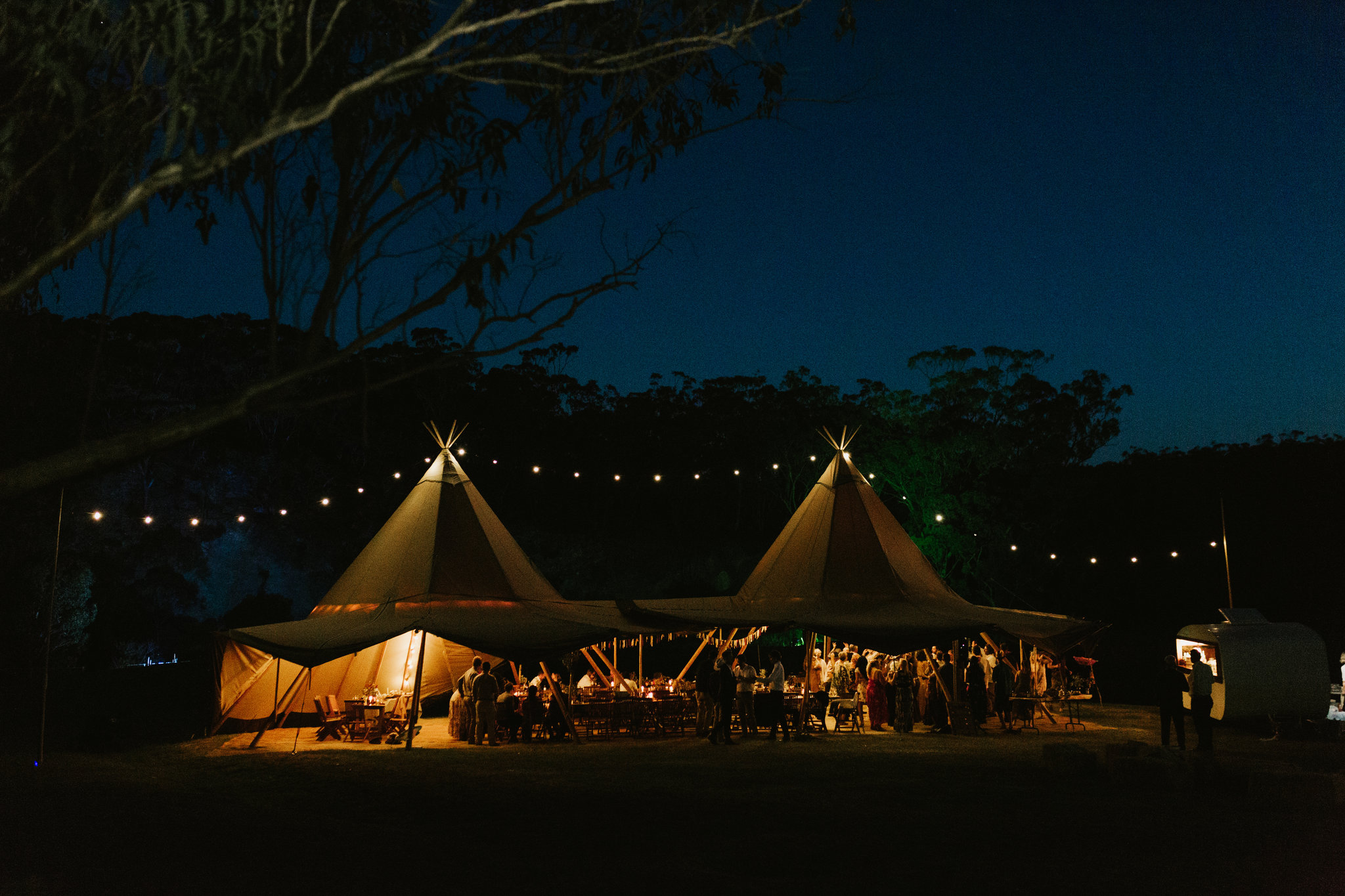 The Moorabool Paddock
With vineyard vistas and expansive picturesque views of the Moorabool Valley, our popular marquee site gives you an all-in-one solution at our unique winery wedding venue.
Available all year round, the Moorabool Paddock allows a functional, yet flexible area to host your celebration.
With site packages starting at $15,800 for 140 people inclusive of site fee, double tipi, flooring, furniture, silver caravan bar and much more. (Valued at over $25,000)
A third tipi can be hired for larger functions, please enquire for pricing.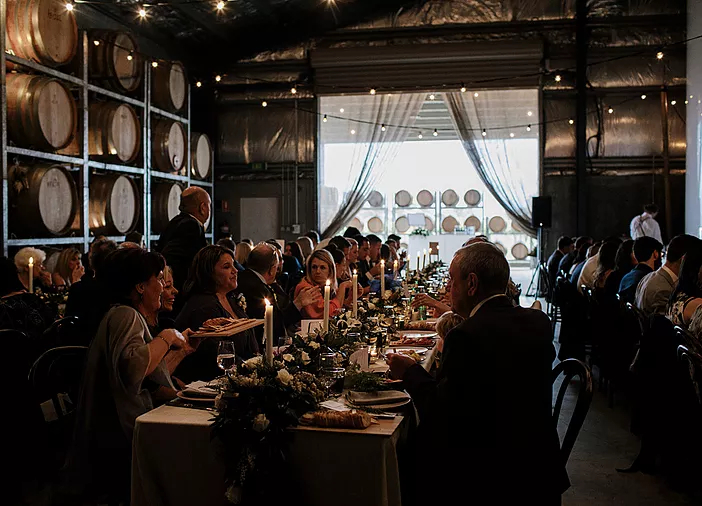 The Barrel Hall
The Austin's Barrel Hall is a bespoke working winery that enables you to bring to life the wedding you have always dreamed of. It's rustic, stylish and smells of fabulous wine!
There is enough space in the winery to seat up to 100 people and room for an outdoor terrace and/or dance floor. Being a working winery, we are unfortunately not able to offer the Barrel Hall package between February and April.
Packages start at $10,500 for site fee, hall set up, furniture and many extras.
Register your interest below for further pricing details.
Register your interest in Austin's wines and we will email you our wedding brochure, detailing inclusions and venue hire costs.
"From the moment we discovered Austin's, we knew it was where we wanted to get married. It had the winning trifecta; magnificent views and landscape, sensational wine, and a rustic but chic space for our reception. We only wish we could do it all again!"
– Grace and Pete Byrnes.