Take your interest in wine to the next level with a year-long, fully immersive experience.
Learn how to make wine – from picking and crushing to blending and branding. Savour the result with friends and family over years to come.
A truly unique gift for yourself, the wine lover in your life, or for that person who has everything.
From $2,297; installments available
From $999; installments available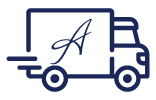 fast dispatch
We will dispatch your order from our Geelong winery within 24 hours of your placing it.*
Our family of winemakers have a simple philosophy: we make exceptional wines to enjoy with our friends.
As second-generation vineyard owners, we are extremely proud our modest beginning as a small, family-run operation.
A fresh and vibrant wine with intense aromatics and a zesty, clean acid edge..
"This is an exceptional Riesling, I could drink a great deal of this" – Ned Goodwin, Halliday wine Companion 2020.
Read more