Wine is for sharing. Grown in the rich limestone soils and cool climes of the Moorabool Valley, Geelong, our wine is perfect for celebrating life's best moments, big and small.
Our hope is that you enjoy every drop of our award winning wines, as you create memories and special moments to cherish.
Our family of winemakers have a simple philosophy: we make exceptional wines to enjoy with our friends.
As second-generation vineyard owners, we are extremely proud our modest beginning as a small, family-run operation.
We've curated a collection of premium wine gifts for the discerning person in your life.
A selection of our favourite wines from our award winning Austin's wine range with added inclusions from some our favourite suppliers.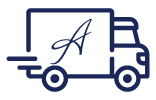 fast dispatch
We will dispatch your order from our Geelong winery within 24 hours of your placing it.*